Vision
Every youth to get an opportunity to stand upon their own feet.
Introduction
This program was initiated with the objective to train youth from underprivileged communities as per market requirements and enhance their learning and employment potential and help them achieve their career goals thereby paving the right direction for a better future and improving their quality of life.
Program Description
 Need Assessment: Before initiation of the project, Nirmaan will conduct a detailed need assessment and area mapping in and around the target location, and this data will form the baseline for the short-term and long-term project planning.
 Personalized Job Counselling: Dedicated and trained counsellor will provide job counselling to all youth who come to center and direct them to further skilling or placement depending on their current capability and requirements.
 Skill development: Nirmaan will conduct courses in ITeS and Web and Mobile Application along with foundation course in English, workplace readiness and life skills. The youth will also gain from an exposure to on-the-job training (OJT). Nirmaan believes in getting youth future ready and will be exploring the emerging fields in IT industry like Big Data Analytics, Cloud Computing etc. in the future
 Placements Support: Nirmaan will support youth in getting placed in relevant job roles through various activities like networking with potential employers, resume building exercises, job fair's, mock interviews etc.
Key Activities
Personalized Job Counseling
Training on market required courses including foundation courses
Certification on completion of courses
Placement support for youth
Our Impact
9057 students got trained and placed 6646 students in over 7 centers across Hyderabad and Visakhapatnam.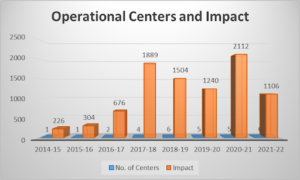 Student Testimonials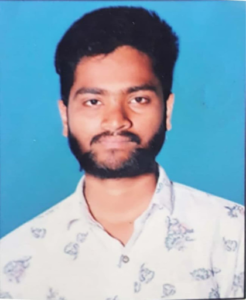 My name is Sai Manikanta Rapaka from Warangal,  I have completed my B-Tech in stream of Electronics and Communications Engineering from Jayamukhi institute of technological sciences.
There are four in my family. My Father is a priest (Purohith) and my Mother is a Home-Maker..
I heard from the NIRMAAN ORGANIZATION through a newspaper that they are organising free coaching. Which attracts me to free training, I am looking for such an opportunity and I thought it is useful to learn skills for a competitive environment. I am very lucky to get the opportunity to get a place in this training program and develop my skill in technical as well as communication knowledge.Post training, I got placed in PWC as Associate with the package of 450000 PA. A very big  thanks!  To all my TRAINERS and MICROSOFT NIRMAAN ORGANIZATION for giving me this opportunity.
– Sai Manikanta Rapaka (Web and Mobile Application Course Graduate)
I am Sravani Sreeja. I have completed my Bachelor of Science (CBCS). After graduation, I have prepared for many Interviews. It does not work out. So I thought of joining any training Institute at that time, I heard about NIRMAAN ORGANISATION through my relatives, that they are providing free training for unemployed youth and placements after the completion of the training. I went to NIRMAAN, and joined the training course of ITES-BPO to start my career in the IT Sector. During my training period, I got an opportunity to know about myself and my working abilities. The faculties of NIRMAAN are friendly and very supportive. I have learnt EMAIL ETIQUETTES, WORKPLACE READINESS, KEY-BOARD SKILLS-TYPING, and Helped in Interview Preparations. And finally I gained confidence in myself. I've been selected for CONCENTRIX, People Solution's Company as Advisor-I Email Support for HDFC Process with 1.83LPA + incentives package. I want to thank everyone in NIRMAAN TMF SMART CENTER for building confidence in me and helped me in starting my career in these tough times
-Sravani Sreeja (ITES – BPO Course Graduate)
Major Sponsors
| | | |
| --- | --- | --- |
| Microsoft | Factset | Capitaland |
| Tech Mahindra Foundation | StateStreet | F5 Networks |
Major Achievements
9057 candidates trained and 6646 placed in various companies with an average salaries of 25000/- PM in all the YEP centers.
Online trainings were started for all the students which gave good results for the students to join from different districts
Recent Activities
 1. Organized a two day Nirmaan Skills and Entrepreneurship Training Workshop for all Nirmaan skill centers
 2. Conducted Job Counseling sessions for Tribal Youth at Bhadrachalam ITDA
3. Conducted Job Placement drives to all the trained students
4. Mobilization activities were conducted at various Job Fairs to approach more number of beneficiaries
5. Volunteering sessions from various corporates have been conducted for all the beneficiaries from Skills projects.