Vision
Every student to get able guidance to pursue higher education
Our Objectives
To identify students on merit cum need basis for scholarships and provide financial assistance and mentorship to guide the students in the right direction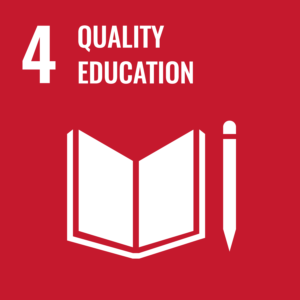 Introduction
NSMP program mainly supports the merit and financially needy students. NSMP targets the students after class 12th. NSMP, started in the year 2008, aims to provide monetary help and career guidance to the meritorious but financially constrained students to pursue their professional degrees. Nirmaan identifies the students on merit cum need basis for scholarships and provides financial assistance and mentorship to guide the students in the right direction to realize their dreams. Mentorship is done through career counselling workshops and mentor talks.
Program Description
NSMP program offers three different scholarships
 Memorial Scholarships – A scholarship offered by family and friends in memory of a beloved person
 Group Based Scholarships – A scholarship offered by group of friends who want to shape a students future
 Corporate Scholarships – A scholarship offered by corporates/institutions who want to support students career and mentor them
Applicant Selection Criterion
The following parameters are taken into consideration while awarding scholarship
 Family Annual Income must be below 1,00,000 (1 lakh)
 Applicant academic percentages up to intermediate is above 85%, and from intermediate to current semester of his/her course is above 65%.
 Ability to pay school/college fees considering all income sources including other scholarships
 Need of the candidate
 Siblings and their profile
 Applicant's school/college/university details
Scholarship Amount Offered
| S.No | Grade | Max Amount Offered |
| --- | --- | --- |
| 1 | 10th | 3000  |
| 2 | 10th – Intermediate / (10+2) | 5000  |
| 3 | Above 10+2 grade | On need and fund availability basis |
Key Activities
Awarding merit cum means scholarship
 Facilitating 1 to 1 mentoring by subject matter professionals
 Providing financial assistance till completion of his/her graduation
Sharing students' progress regularly to the donors
 Organizing skill building workshops to the scholarship recipients
Our Impact
Provided 10 Lakhs worth scholarships to over 380+ students until now.
Student Testimonials
My humble background has always been a hurdle for me throughout my academic life. Even after some support from the government, I was constantly worried that the regular academic expenses (textbooks, exam fees), living expenses in a hostel would be a huge burden to my family. Fortunately, because of NSMP the past 2 years of my academic career has been hassle free and I have been able to concentrate on my studies
– Raju
I am a single parent child. I was facing difficulty to pay my engineering fees. So I was in search of scholarship, I came to know about Nirmaan from a friend and I have applied for Scholarship. I got 10000 Rupees yearly it helped me a lot to pay my engineering expenses. I am very thankful to Nirmaan, with the help and support from Nirmaan I completed my engineering with first class distinction now I am working in Tata consulting engineers (TCE) as a senior engineer. Thank you Nirmaan.
– Akshay
Team Involved
Mounika Konatham
Major Sponsors
| | | |
| --- | --- | --- |
| For a Better Tomorrow | Verity | Nirmaan – Chaitanya Scholarship |
| Nirmaan – Srikanth Memorial Scholarship Friends Group | Nirmaan – Narayana Reddy Memorial Scholarship Friends Group | Nirmaan – Govrineni Mohan Rao Memorial Scholarship |
Recent Activities
Awarded scholarships for 50 students via donations from 'For a Better Tomorrow'
How can you 
support?
Want to shape a merit student's career through scholarship and mentorship?
SPONSOR A SCHOLARSHIP
You can contribute individually or by gathering your friends and family by starting a group scholarship or a memorial scholarship
MENTOR A STUDENT
You can mentor a bright student to achieve their career goal. You will be assigned a student after registration and an interview.