Launch of Mental Health and Well-being Program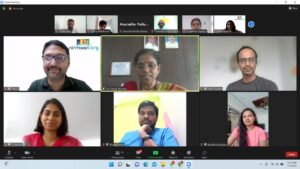 Nirmaan along with its partners has launched a campaign around Mental Health and make well – being a priority. This will be an opportunity for people with mental health conditions, to come together to recognize the developments in this field and to be vocal about the same. The chief guests were Dr. Vimala Thomas (Director – TIMS and Siddipet Medical college), guest of honor was Siva Bavanari – (Sr. Executive – CSR at Cognizant), Nitin Sharma (Director, patent at Qualcomm) and Kavitha Natarajan (Sr CSR Professional, social work at CGI, counselling psychologist).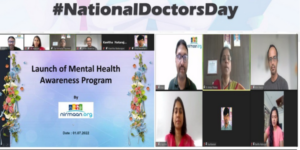 National Doctors' Day, a day marked to acknowledge the contributions of physicians. This day is celebrated annually in the memory of Dr. Bidhan Chandra Roy an eminent physician, academician, freedom fighter and politician. It is celebrated on July 1st, throughout the country. The day is celebrated to acknowledge and appreciate the doctors and their contribution towards society. But doctors also say there is a distinct stigma in medicine about mental health as even doctors get afflicted by mental health. We even celebrate nurses day to thank all the nurses for their constant support and comfort towards the patients.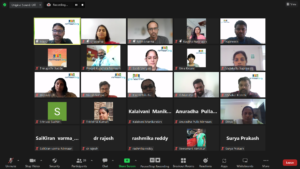 Many aspects of mental health have been challenged. Before the pandemic in 2019 an estimated one in eight people globally were having mental health issues. The services, skills and funding available for mental health remain in short supply, and fall below what is needed. We can come together to create awareness about the same by being proactive and learning about mental health. We desire to live in a world in which mental health is valued, promoted and protected.