Toll Free Tele Counselling: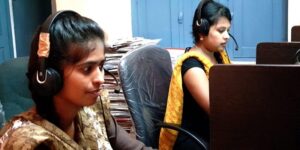 Vidya Helpline Career Guidance helpline is a toll-free HelpLine number (1800-425-2425) to provide authentic and complete information to students on careers, courses, vocational and job oriented courses, open education, scholarships etc, This has been initiated so as to the students and youth even from remote places can get information and guidance over phone. Well qualified and trained academic counselors pick the calls using call center software and provide authentic information and guidance using the best resources available.
Key Objectives:
Provide authentic and complete information and guidance to school students & dropouts in the following categories:
• Careers
• Courses
• Examinations & Institutions
• Scholarships & Loans, etc.
• To act as life-time academic counselor for all students and dropouts across the state.
• Access to free, direct and authentic information and guidance on demand
• To show opportunities to students to grow to their full potential.
Tele-Counseling Centers & Contact numbers
Telangana : 1804252425/7
Nizambad : 04023399986
Andhra Pradesh : 18004252428
Karnataka : 18004252429