ABOUT INORBIT
DURGAM CHERUVU RUN 2022
After a successful 1st edition, the Inorbit team with Nirmaan and YouTooCanRun is back with the second edition of The Inorbit Durgam Cheruvu Run (IDCR). The run will start from Inorbit Mall which will be the holding area and will go across the
Inorbit Durgam Cheruvu bridge.
Given the Covid-19 situation, all the safety measures are implemented in cooperation with the Health Authorities to ensure all participants have a safe and highly satisfactory Race experience.
Running the Inorbit Durgam Cheruvu Run promises to be a satisfying and safe event in the times of unlocking from the Covid-19 Pandemic. The race has been designed with several Covid-19 safety measures and alterations so that norms of the mask,
social distancing, sanitization are maintained without compromising on the thrill of a spectacular run.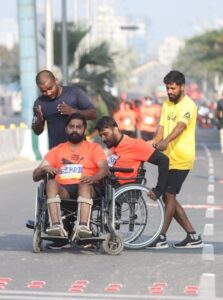 ABOUT THE CAUSE AND CHARITY
Nirmaan Organization is the Charity Partner for Durgam Cheruvu Marathon 2022
Cause Background:
This year's cause is #run for inclusion through skilling and employment support for Persons with Disabilities (PwDs)
Nirmaan is working with a goal of supporting 100 People with Disabilities (PwDs) to train and place with the support of 1000 cause runners/ supporters. It would cost Rs 20,000 for skilling and providing employment support to 1(one) PwD person.
Persons with Disabilities start facing challenges in accessing education and also when they finish their education. Their challenges increase when there's a lack of employment opportunities for them in the nation.
Our Project
Our flagship skill development program for PwDs will aim to provide skills and build confidence in daily life. We follow an integrated approach of support through 'TRAIN – TRANSFORM – TRIUMPH' in their path to social and financial independence.
We request your active participation in Inorbit Durgam Cheruvu Marathon 2022 and create an inclusive nation.
Join us and Donate for creating an Inclusive India!!
INFORMATION ABOUT THE EVENT
EVENT CATEGORIES
21 KMs Timed Run
10 KMs Timed Run
5 KMs Timed Run
RACE START TIMINGS
21 Km Run (Timed Run): To Be Decided
10 Km Run (Timed Run): To Be Decided
5 Km Run (Timed Run): To Be Decided
RACE VENUE
INORBIT MALL, HYDERABAD
AGE CATEGORIES
21 Km- Minimum Age 18 years
10 Km- Minimum Age 18 years
5 KM- Minimum Age 18 years
ROUTE
21 Km: To Be Decided
10 Km: To Be Decided
5 KM: To Be Decided
START / FINISH POINT
INORBIT MALL, HYDERABAD
How can you support the cause and Nirmaan?
 1) Be a CAUSE RUNNER: Event Runner is different from "Cause Runner". The journey starts from making a donation of a minimum       Rs.100/- while registering for the marathon event. Please note that if you do not make at least a small token donation, the system will   recognize you as "Regular Runner" and Charity Partner (Nirmaan) will not know about your interest in supporting the cause as a "Cause   Runner". While we are building a community of 1000 Cause Runners, your sign up is super important for our mission!
 Click Here to Register
 2) Be a CAUSE DONOR: Many times, we ourselves or few of our family members or friends are NOT able to run, but would like to   support  the cause. So, for all the "Non-Runners", here is an opportunity to support the cause. You can make your donations for the cause   on  Nirmaan Website by clicking
 Click Here to Donate
 3) Be a CAUSE FUNDRAISER : Whether you are a "Runner" or a "Non-Runner", you can be a "Cause Fundraiser". Set yourself a   fundraising goal to raise funds to support 1 or more PwDs. To support you to achieve your goal, you will be sharing it with your friends and   family. Nirmaan will provide you a whatsapp message, email draft, social media post draft etc., Also, we will be creating a pledge page for   you with your name and your profile to enable online donations and also, to track your goal to closure. Being a "Cause Fundraiser", you can   support the cause of skilling the PwDs and provide them employment support. It would cost Rs 20,000 for skilling and providing   employment support to 1(one) PwD person. So you can set a fundraising goal in multiples of Rs 20,000. A live fundraising/pledge page is   provided for your reference. Please click to register yourself
Registering Here
 4) Be a CAUSE VOLUNTEER: This is one of the most important ways to support the cause. Nirmaan itself took its genesis in one of the   University campuses as a volunteering movement. The slogan was "Volunteer One Hour for the Nation!". Now, for this cause of supporting   PwDs, if you would like to volunteer virtually or physically, let us know. You can help spread awareness. You can use your sporting talent or   performing arts talent like dance, singing, poetry, painting etc., Our existing volunteers do have innovative ideas like #ReelForCause   #ArtsForCause #SportsForCause etc., to raise funds for the cause.
  Registering Here
 We hope that you will support us in making this event a grand success, and help Persons with Disabilities(PwDs) to get skilled, employed       and live a better life.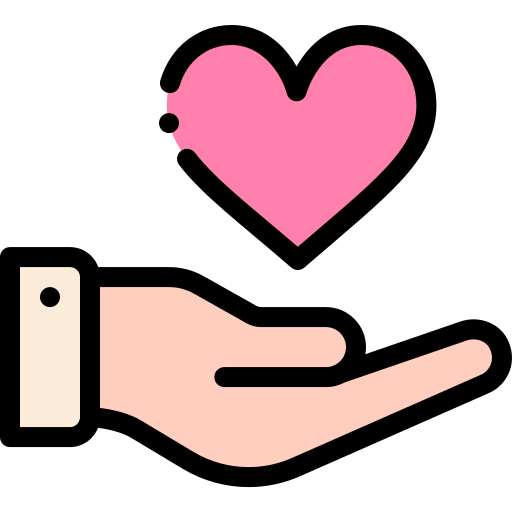 Charity Partner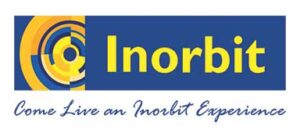 Organiser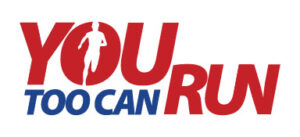 Race Managed by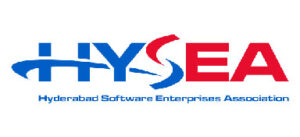 Ecosystem Partner